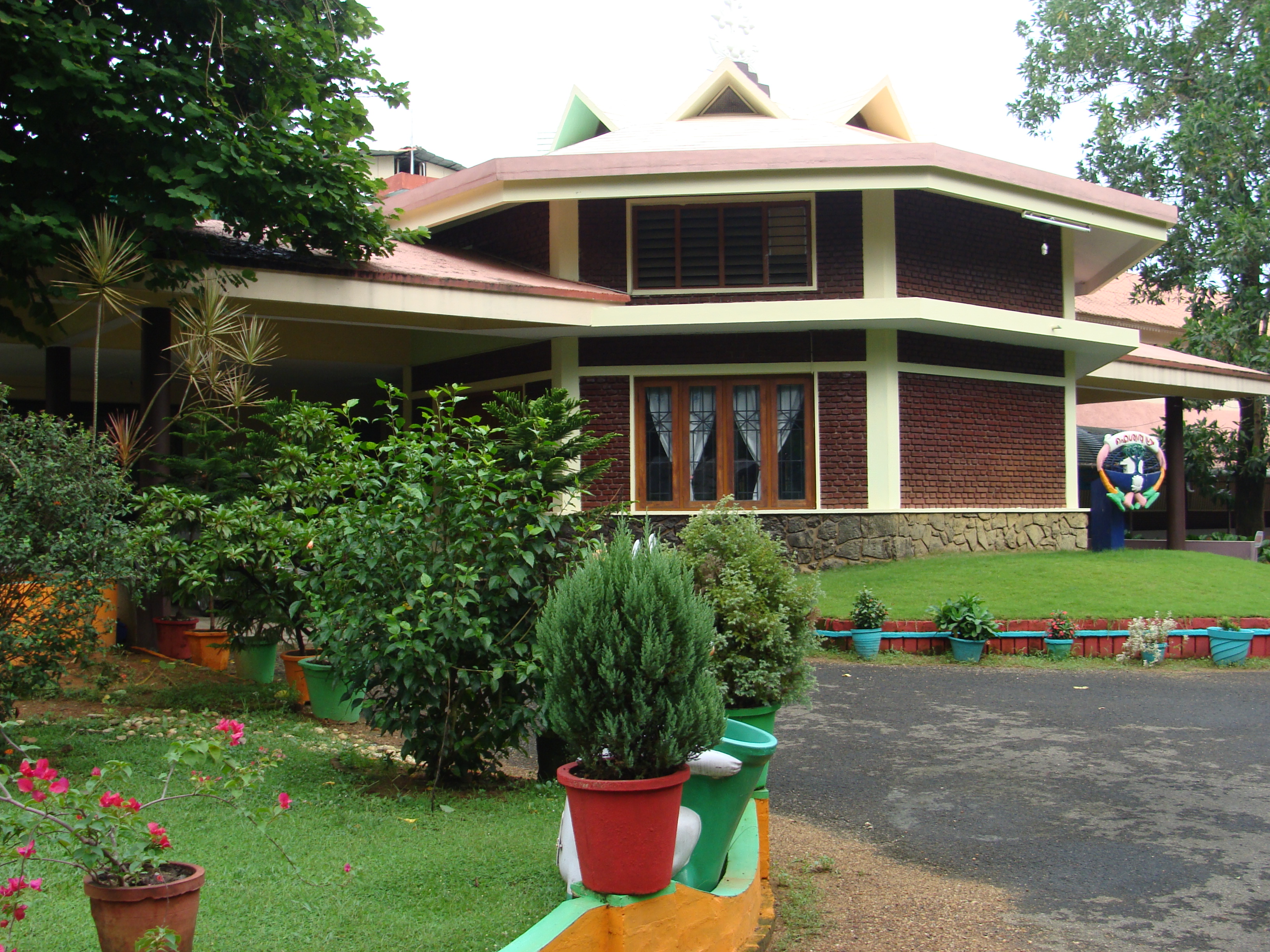 Save A Family Plan's India office near Kochi, Kerala is housed at a site called "Aiswaryagram". It is a piece of land in a small village called Parappuram, just 20 minutes from the Kochi airport.
The word 'Aiswaryagram' means 'place of peace'. Aiswaryagram is a project of SAFP started by Father Gus back in 1988, which acts as a model farm and research centre for sustainable, environmentally friendly agriculture practices in Kerala. It also serves as a training centre for poor local farmers, as well as for coordinators and field staff of SAFP's Family and Community Development Programs.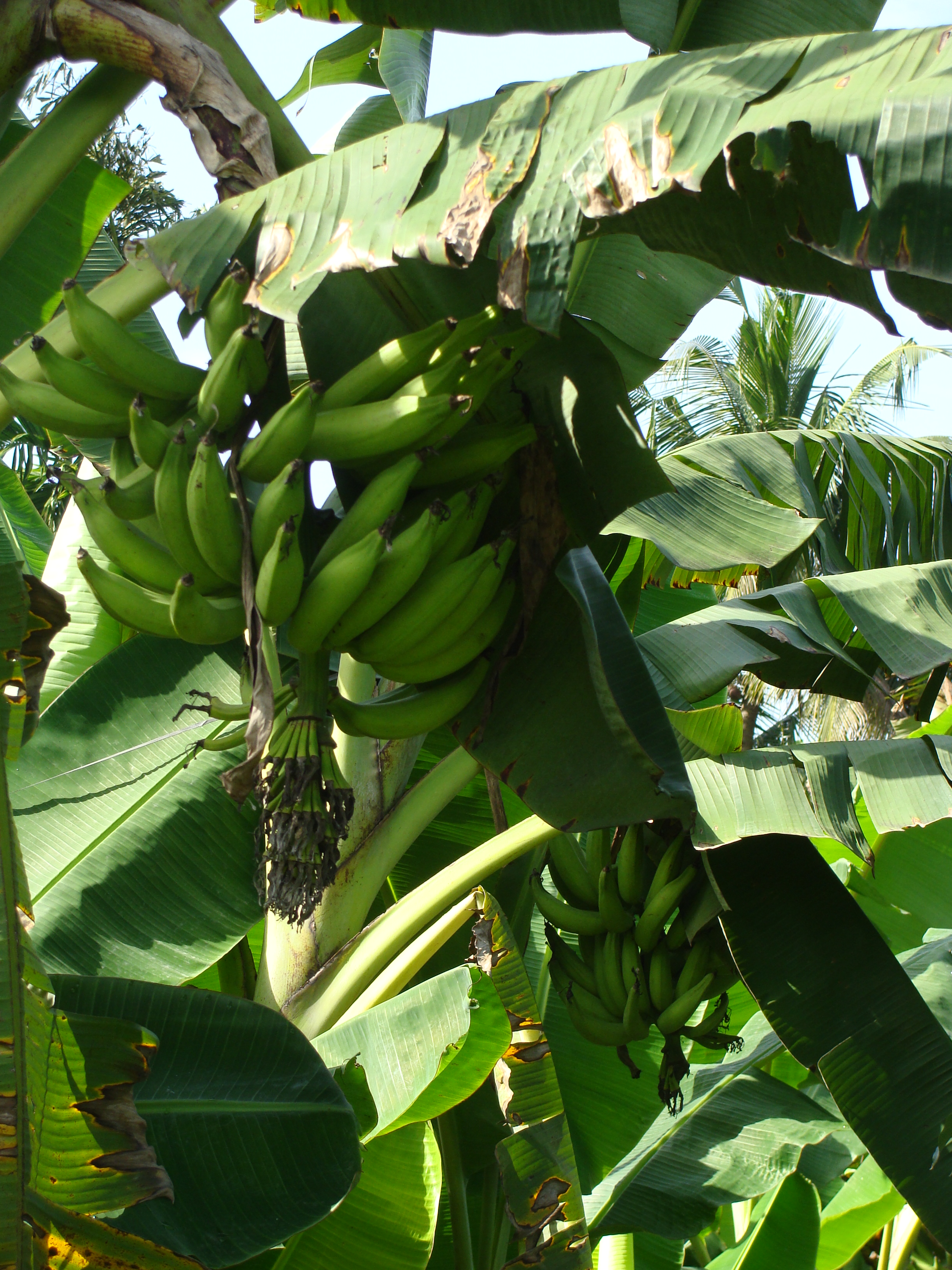 There are many ongoing projects at the farm, including cultivation of bananas, coconuts, jackfruit, pepper, nutmeg, and cinnamon, animal husbandry for cows, pigs, rabbits, and chickens, milk and egg production, a plant nursery, and biogas facilities. Many people from all over India come to Aiswaryagram to purchase plants, livestock, and agricultural products, or to find work. Others come to learn about good farming practices and to gain understanding about Aiswaryagram's business model, which is rooted in SAFP's commitment to partnering with the poor and protecting the environment.
Here, Mr. C.T. Rappai, a long-time Manager of Aiswaryagram provides a description of the dairy production project and outlines some ways in which it reflects SAFP's values.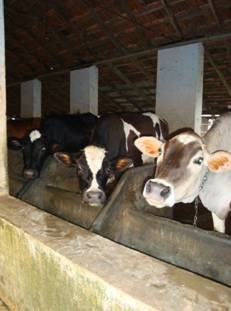 "On an average day, 300 liters of milk is produced. Pure cow milk is sold to families through 4 vendors at door steps early morning and immediately afternoon, giving preference and priority to the families having small kids below 5 years old as part of our public service. We serve to about 400 families in a radius of 5 km.
Cow dung is collected in a tank for use in the four bio-gas plants and the rest for manure.
Green grass variety for the requirement of cow live stock is cultivated by us. About 8 acres of land is completely utilized for the purpose. Seven women employees are engaged in grass cutting alone and one woman and one man employees are engaged in shed cleaning and other essential cow shed duties. Milking is done by 2 men and one man is managing the daily works. Share of profit system is prevailing in the Dairy. The profit is distributed to the employees as special festival gifts and other benefits. They also get all statutory perquisites like PF (retirement savings), Gratuity EDLI (life insurance) and Medical insurance."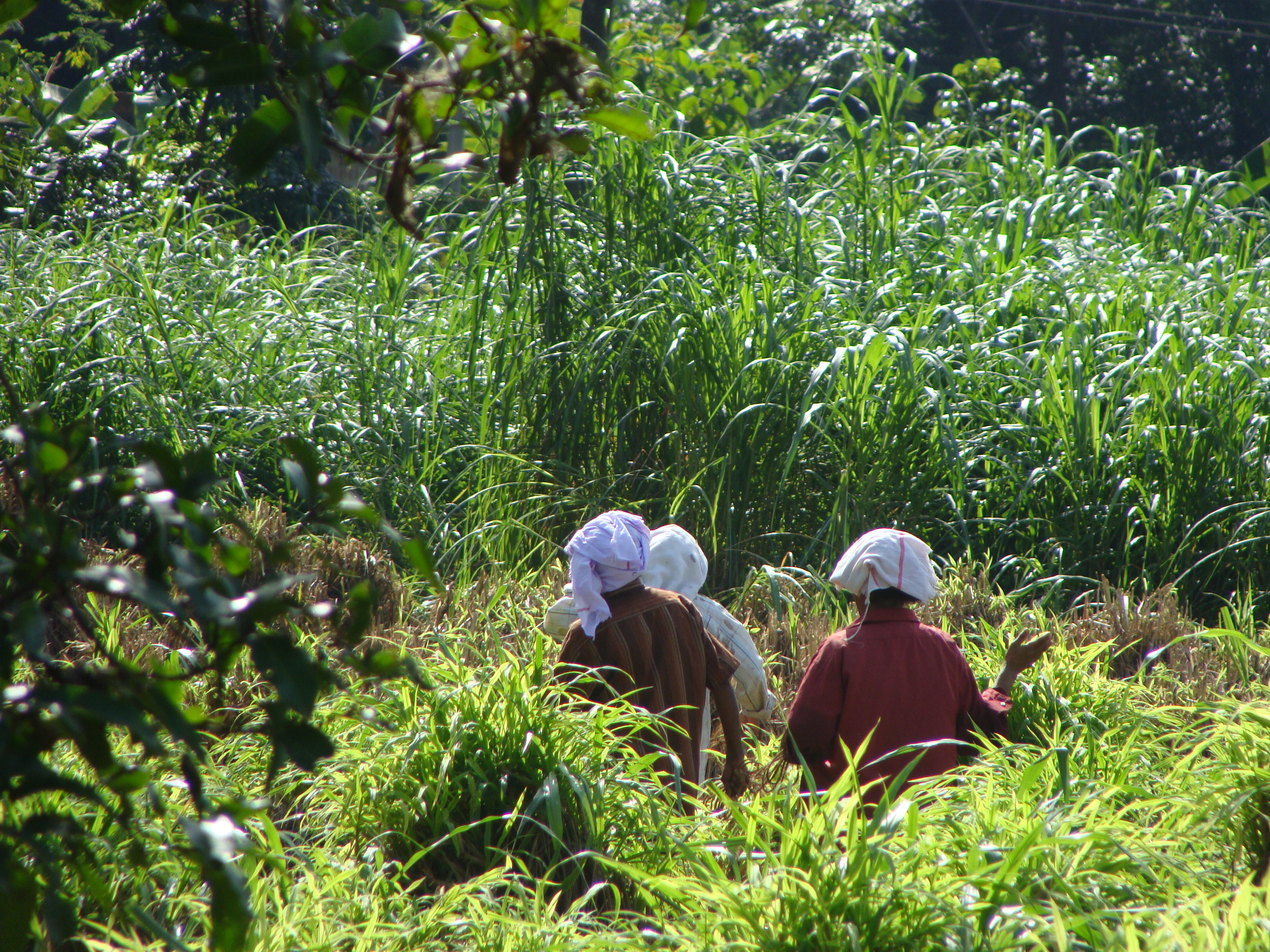 The dairy production project illustrates the business model adopted at Aiswaryagram, one that places emphasis on environmental sustainability, fair treatment for workers, and serving the needs of the community. As India's economy is growing and changing rapidly, it is important to cultivate examples of successful small businesses that can be helpful to small-scale farmers, who make up a large portion of the population, as well as their communities and local eco-systems. Aiswaryagram provides a powerful example of the possibilities for India's agriculture industry into the future. This is just another way that Save A Family Plan is working for a just world!
To learn more about Aiswaryagram, check out the story of long-time contributor Judy Cirillo's visit to Kerala and our SAFP India office at Aiswaryagram.
By Cassandra Griffin
SAFP Canada Staff