The rural poor in India face many obstacles to their development, including the challenge of accessing health care. In addition to the lack of health care facilities, equipment, supplies, and drugs in rural areas, there is also a shortage of medical experts and staff. Many organizations avoid investing in rural health infrastructure because of low returns and few highly trained medical personnel wish to provide services in such remote areas because of low wages. Medical camps have been demonstrated as a model to surmount these obstacles to health access.
Kovanur is a remote village near Kumbakonam in Tamil Nadu in the south of India. The people lack transportation facilities and their economic condition prevents them from travelling to the city to visit a doctor or buy medicine. When the SPED III Program was started in their village, the community selected the issue of health and hygiene and organized a medical camp in collaboration with a hospital in Kumbakonam. It was a great blessing to the people who were suffering from various diseases, especially the old and the underprivileged. All villagers, including the infants and the aged men and women, participated and benefited in the medical camp.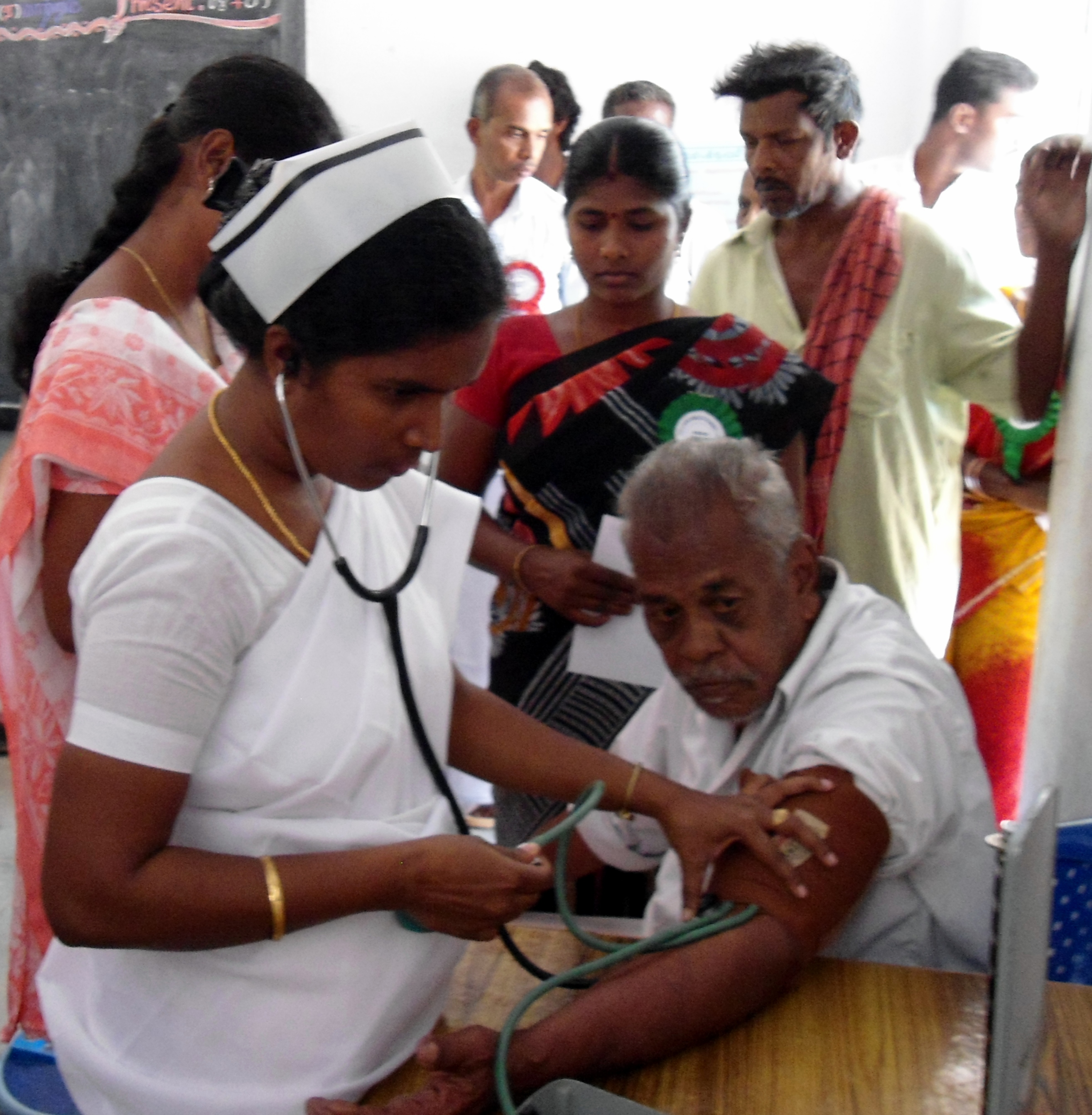 Two doctors and the team of Nurses and lab technicians performed health checks and diagnosed patients. Common conditions such as skin diseases, orthopedics, and simple diseases like fever and headache were treated. The lab technicians also conducted blood tests and urine tests for the adults to identify diseases such as diabetes and blood pressure problems, and the doctors prescribed medicine for the people and gave them instructions on how to take care in the future.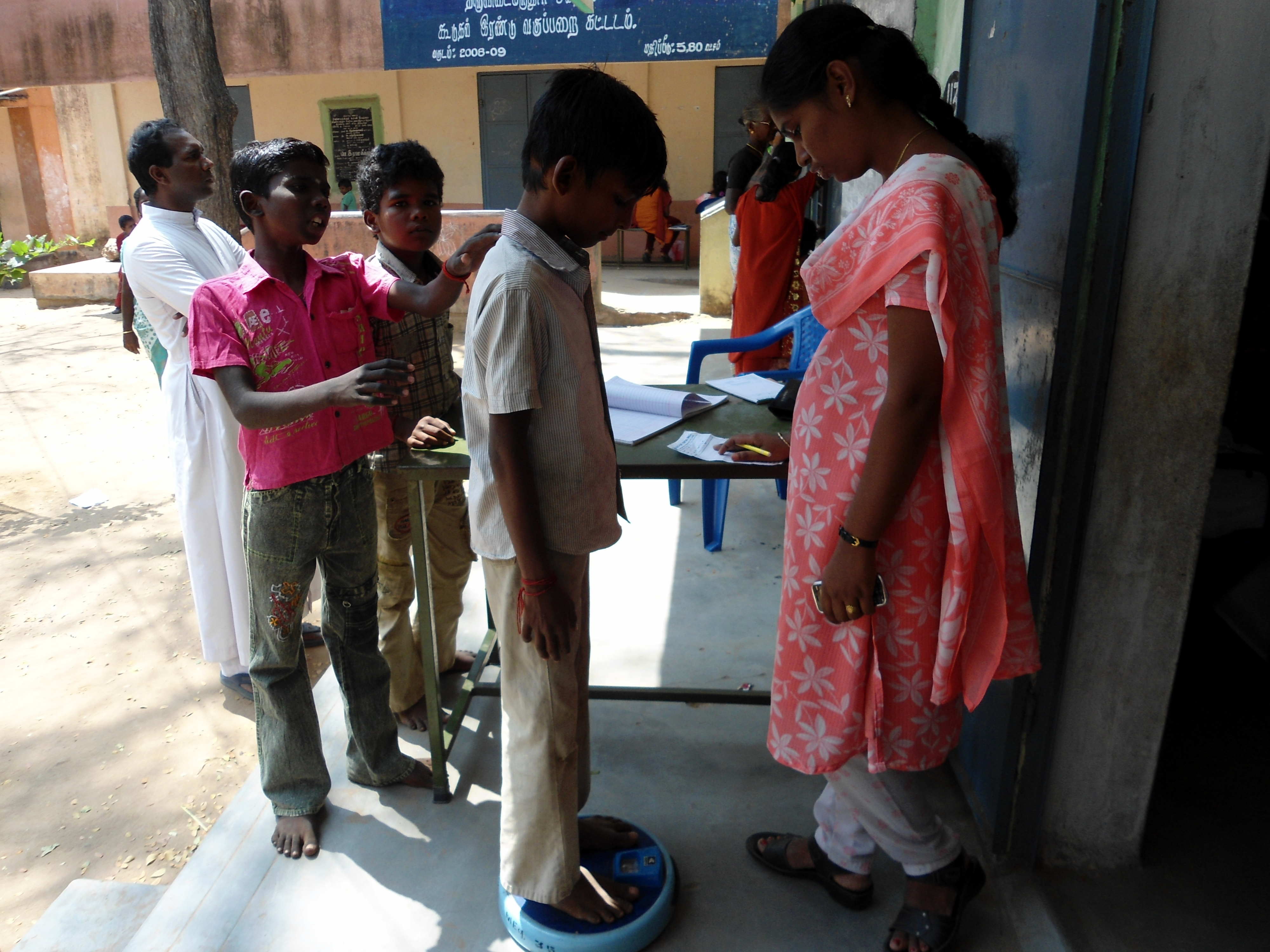 This medical camp brought awareness that there are many in the villages who are diabetic and also several infected by skin diseases. Health committees were established by the SPED III Animator in the village and the committee played a major role in the follow up by taking these individuals to hospitals in the city.
The Medical camp was ably supported by Village Action Team, the local field staff, and the Health Committee. In addition, the youth of the village and the self-help groups pitched in to help. They raised awareness about the event by distributing pamphlets and informing the people ahead of time about the Medical Camp. On the day of the camp, they also took care to prepare the site, to bring the people to the camp, and to organize those who attended. In all a total of 180 men and women, young and old benefited from the medical camp.
A big thanks to our partner, the Kumbakonam Multi Purpose Social Service Society for providing us with this story and for all their efforts in making the SPED III Program a success!