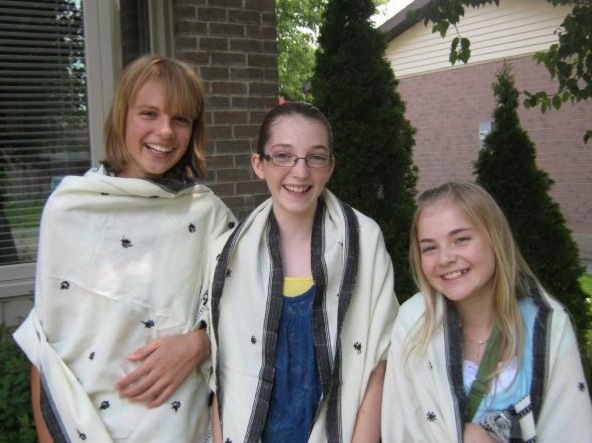 Save A Family Plan (SAFP) is an organization that does not spend any money on advertising. This is because we are committed to making sure that 100% of all the donations we receive reach the poor and marginalized in India. In order for this work to continue, SAFP depends on caring supporters to spread the word about our programs and to share with others the importance of helping needy families and communities in India.
Sometimes our staff is happily surprised by creative individuals who use their talents and take the initiative to act for change. This was the case with three wonderful friends of SAFP, Sarah McCann, Ashley Wheeler, and Grace Fullerton from Stratford, Ontario, Canada. Here is their story.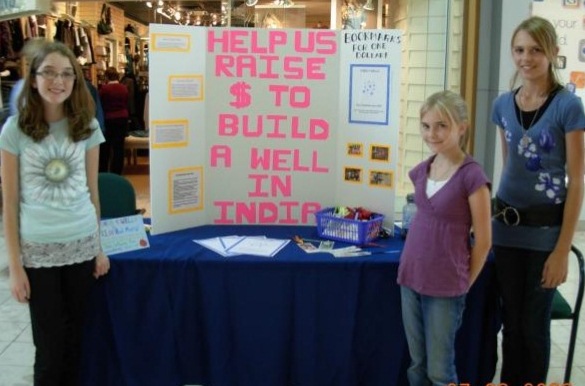 "We are three 14 year old girls, and our names are Sarah McCann, Ashley Wheeler, and Grace Fullerton. In 2009, a woman came to our old school, and explained about people raising money for wells. We decided we would like to do something like that to help the less fortunate, so we told our teacher and he suggested Save A Family Plan to donate money to. We checked it out online, and decided they would be a great program to donate our money to, so we emailed and asked some questions. After we got the basic information, our idea to raise money was to sell homemade bookmarks, 4 different kinds each for a dollar. We sold our bookmarks at a few local garage sales, our school, and we also went to the mall here in Stratford a few times. A long time after, approximately a year, we raised $401.22, the perfect amount to build a traditional well!"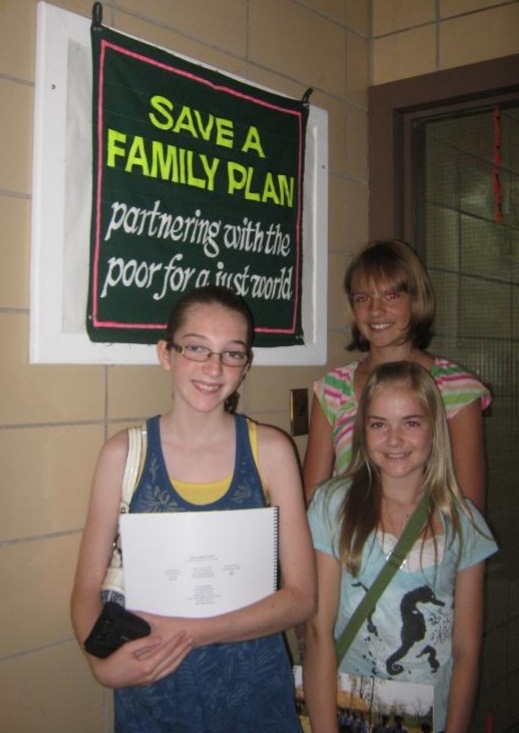 A big thank you to Sarah, Ashley, and Grace for taking this great action to partner with the poor and provide a well for a needy community in India!
Do you have an idea to act for change? Contact our office to talk to our staff or to request information and resources about the needs and issues of families and communities in India.