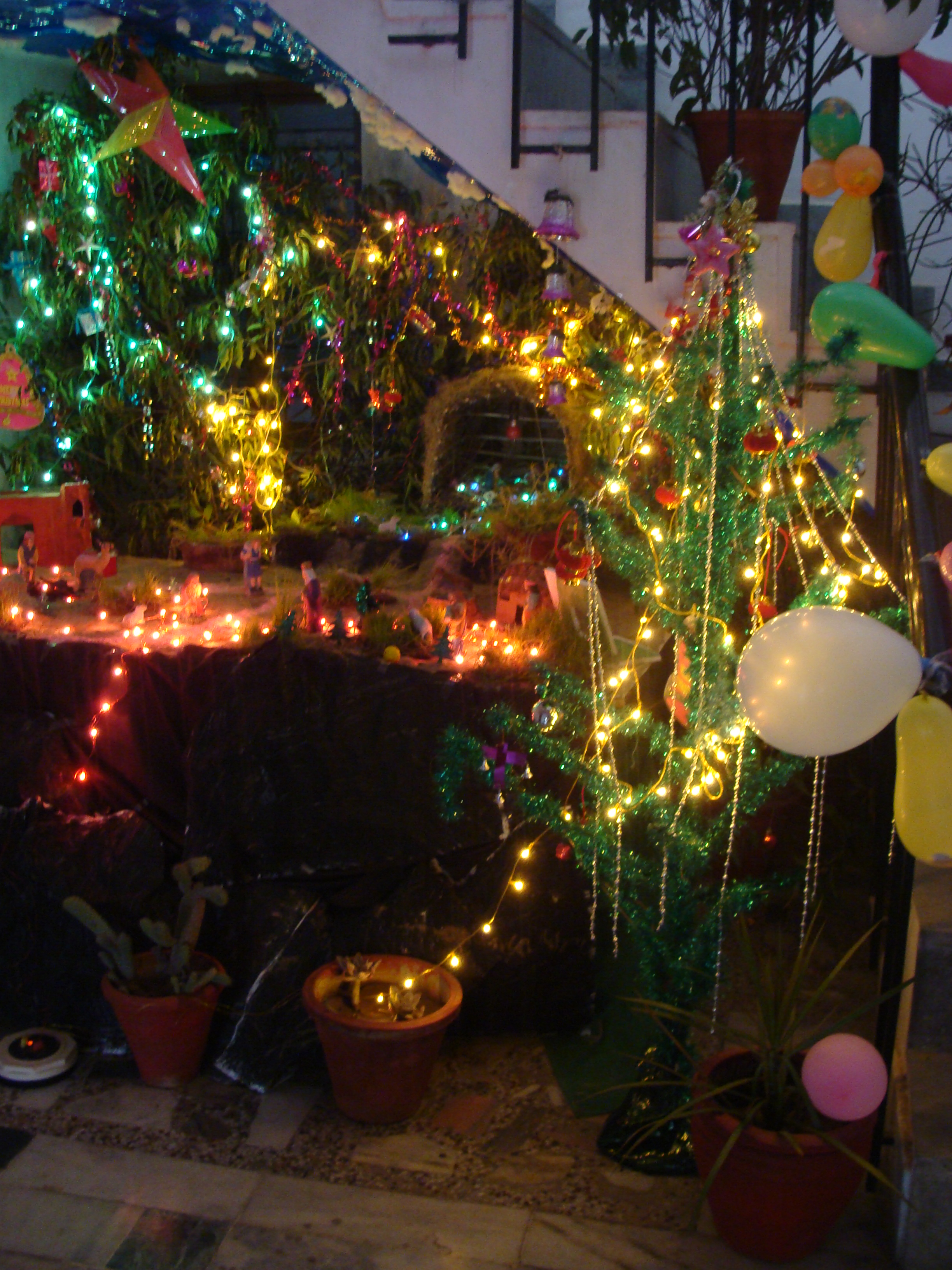 SAFP Canada Staff Cassandra Griffin writes from the field in India.
I woke up to a white Christmas this year, but not the kind I am used to in Canada. Out my window, thick white fog hung over the paddy fields and mustard flowers that make up the landscape of Haryana in North India. It was one of the coldest days yet in the area, falling to only 2˚C during the night, but my heart was warmed by the beautiful Christmas celebrations that were going on in this corner of the world.
This year, I had the wonderful opportunity to spend my Christmas at Sanjopuram Children's Village in Chandpur, Haryana, just a couple hours from the city of New Delhi. It is a project of Save A Family Plan's partner St. Joseph's Service Society in Delhi and is home to more than two hundred children. A major goal of this project is to promote inclusivity for those with disabilities, including the blind, deaf, and physically and mentally challenged, by allowing them to live and study along with normal children. The children with special needs learn from specially trained teachers, as well as from their interaction with the other students. The other children develop compassion and learn to respect and help those who have different abilities than they do.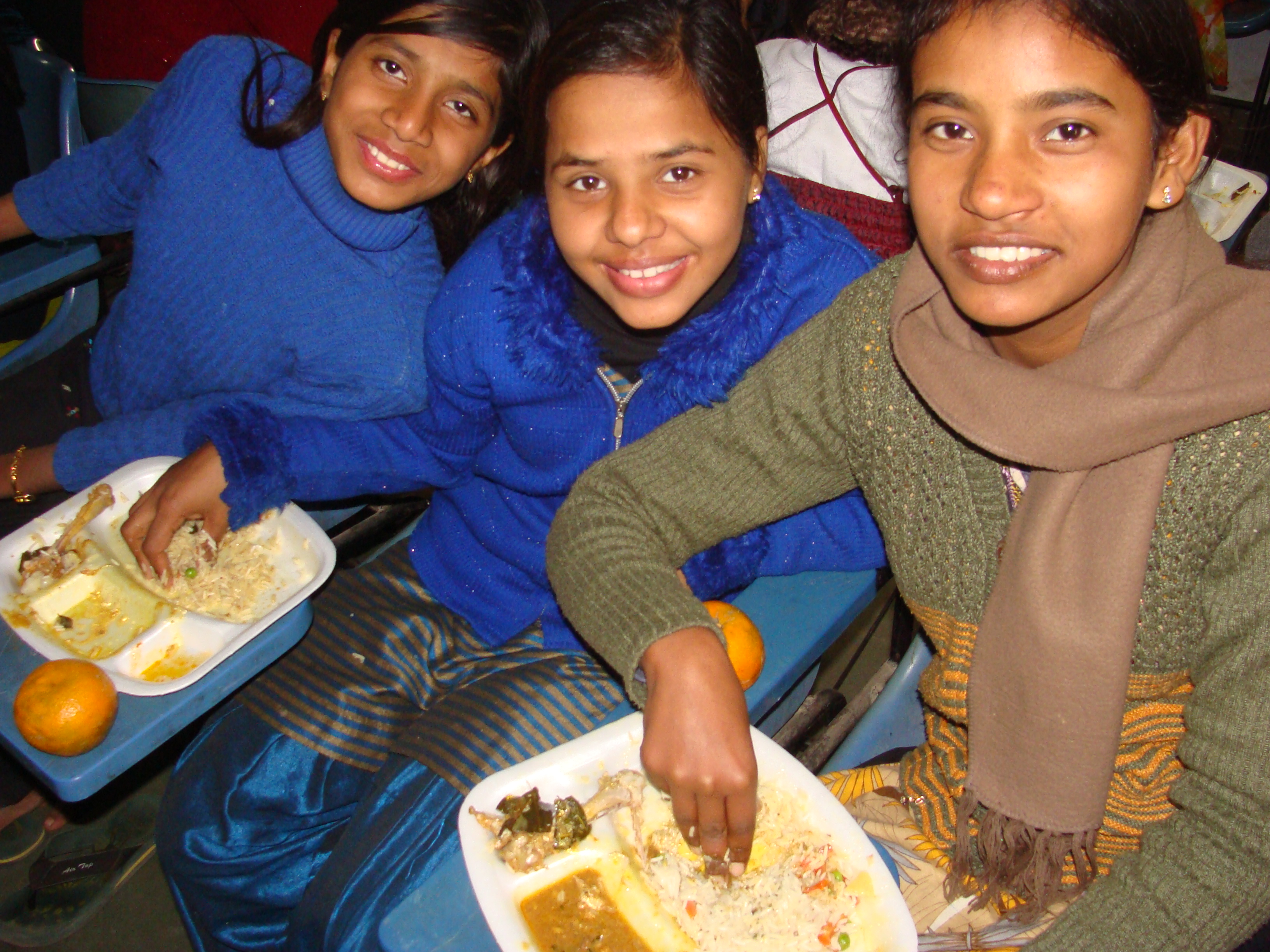 Some of the children have families to spend their holidays with, but most stay in the village and spend Christmas with the many religious sisters who manage the residences. Although I was expecting a quiet Christmas, it was anything but! In India, there is a tradition of going caroling in the nights leading up to Christmas, so for many nights, we packed all the children into a school bus with drums, shakers, and santa hats and made our way down the roughly paved roads to find others to share in our celebrations. Sometimes we'd go by foot, dancing along to the sound of the drums and our own voices with darkness all around us and the bright stars above us. Even in an area that is predominantly Hindu, the local residents greeted us as we went by.
Christmas Eve brought with it great celebrations, involving more caroling, crackers, and a long candlelight procession at midnight. On Christmas day, we shared a simple but wonderful meal prepared by the sisters and enjoyed cake and sweets. Warm clothing was distributed to needy people in the local area.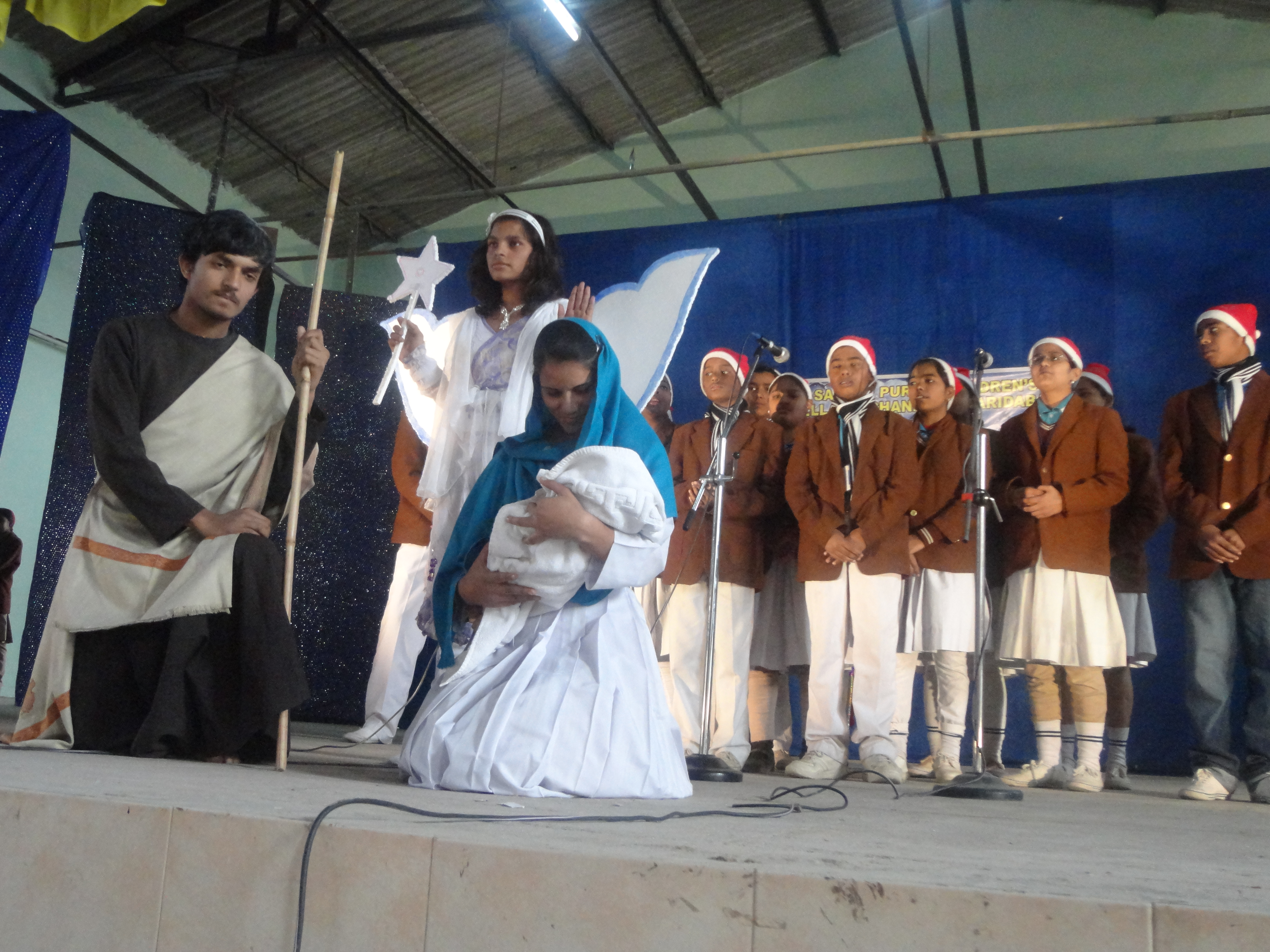 In a part of the country where marginalization and exclusion due to gender, religion, and caste persists in a very extreme way, it is wonderful to experience the inclusive and empowering atmosphere that exists at Sanjopuram. It provides an example of what is possible when we build communities based on acceptance and gives hope for the next generation to create a society where everyone is able to participate.