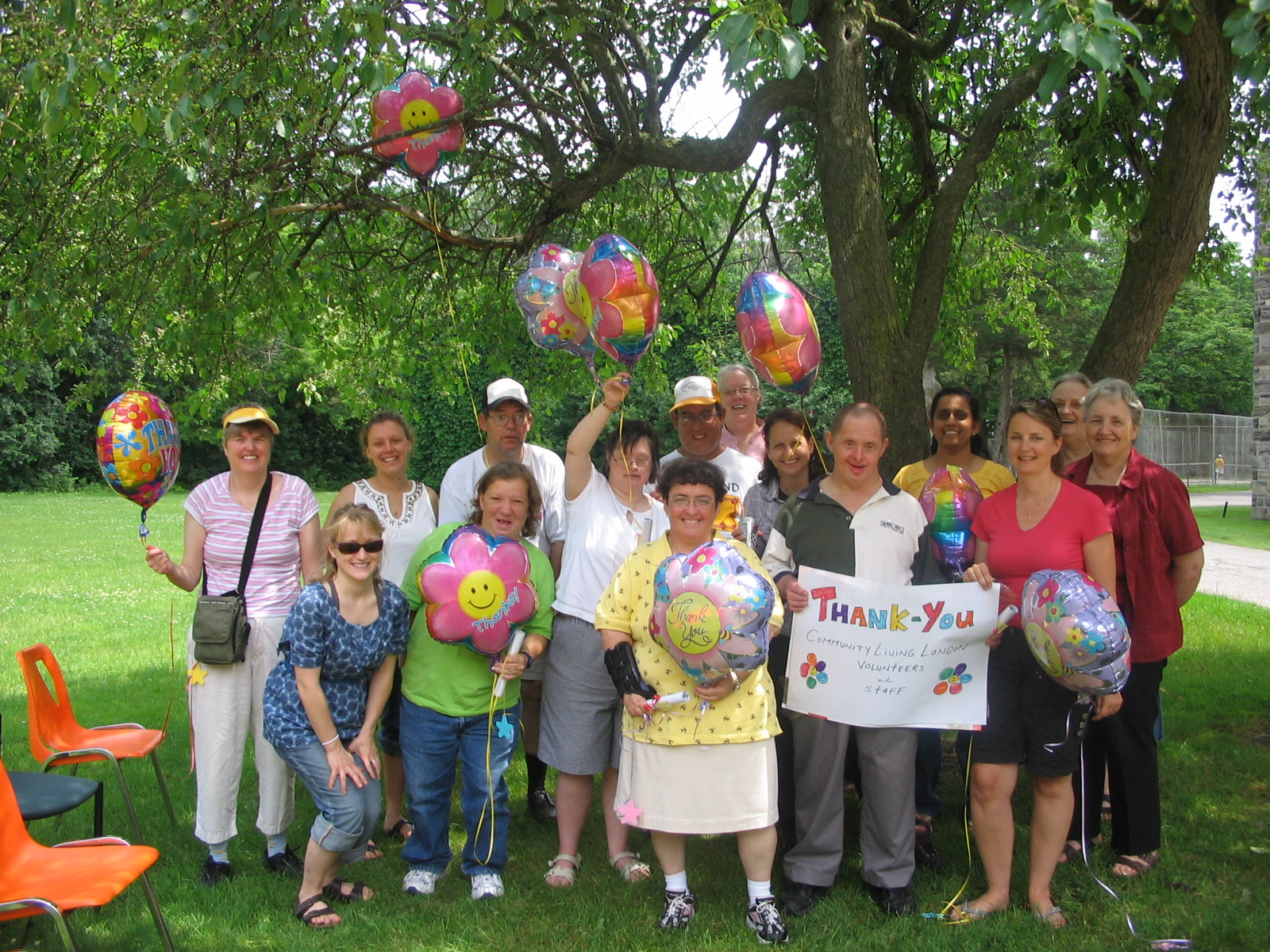 Save A Family Plan's founder, Father Gus, was strongly committed to building an inclusive society and continuously advocated for people with disabilities through his work in India. Today, SAFP aims to continue this important work and to promote the values that were so dear to him.
In Canada, SAFP is partnering with Community Living London, a local organization that is dedicated to supporting people with intellectual disabilities and their families. Michelle Palmer, the Executive Director of this wonderful organization, shares with us about the work undertaken by Community Living organizations.
There are many challenges people with intellectual disabilities face, but on a positive note there are many efforts to create an inclusive society where all people are included in all aspects of community life.
Community living organizations across the country advocate for and support people who have intellectual disabilities and their families. We believe that all people have the right to share in all elements of community life – to live, to work, to be educated, to participate in recreational activities, to receive health care, and to have connections with friends and family. And each person needs to belong and feel respected.
Supports that are offered to assist people to be successful in community life include but are not limited to:
• Residential supports – from a couple hours a day in their own home to 24 hours per day in a group living shared home
• Employment supports – supports businesses to employ people with intellectual disabilities. Adults are assisted with every aspect of finding meaningful employment, including job readiness, resume writing, job searches, development with potential employers and job coaching. Participating businesses gain a hard-working, dedicated employee and develop a greater understanding of people with intellectual disabilities. Training and education to assist a person to obtain competitive employment for a fair wage.
• Community Access – gets people involved in the neighbourhood where they live. We link adults who have an intellectual disability to meaningful leisure, recreation, practical learning and volunteer opportunities, creating a schedule of daily activities that is as unique as they are. The goal is to facilitate great life experiences. Whether it's a night at the movies with new friends, Karate classes, learning to cook, or volunteering in the community, we connect people to valuable opportunities to learn and grow.
• Respite Services – offer a wonderful opportunity for children and adults to broaden their social circle and experience inclusive community activities.
Parents and caregivers benefit by taking time for themselves or spending time with other family members. Respite Services can provide the break you need to take a vacation, or to cover for times of emergency or crisis.
All of these supports facilitate opportunities for people to be engaged in their home community. They develop friendships, employment relationships, and also enhance the positive relationships they have with their own family. We have come a long way since the days of institutionalization and isolation of people with disabilities in our society. But we still have much work to do.
Did you know that Canadians who have a disability are one of the most underrepresented groups in the workforce? In 2006, 14.3% of Canadians identified that they have a disability. And only 45% of people who have a disability were in the labour force in 2001. Employers rate employees who have an intellectual disability as positive (93%), reliable (90%) dedicated (90%) and hardworking 93%. So why are so many people with disabilities still unemployed?
This is one of the many challenges we continue to advocate for. And that is why our work will only end when all citizens are equally valued, provided equal opportunities, and respected equally.
To learn more about the SAFP's partnership with Community Living London, check out this article about SAFP's volunteers.