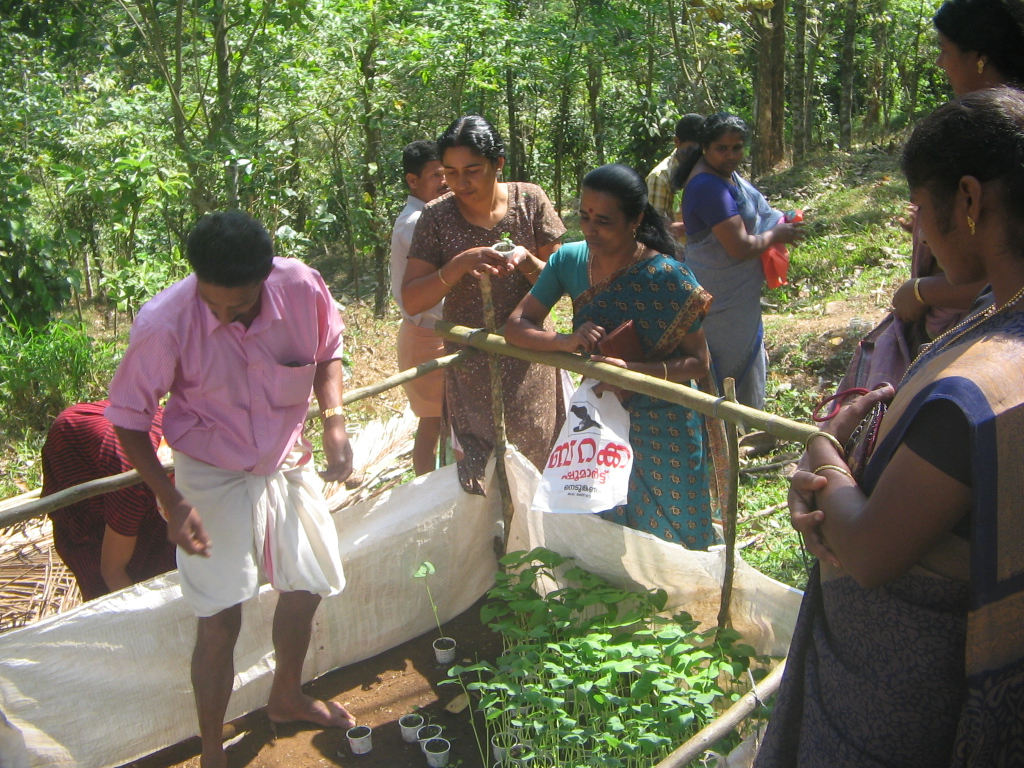 Illikkananam is a small, remote village located high in the hills of Kerala's western ghats. Agriculture is the main occupation in this fertile area. Since some families have only a very small piece of land of their own, many people depend on daily wage labour in local cardamom plantations to support their families. Heavy use of pesticides in cardamom production is very harmful to the workers' health and many families still struggle to meet their basic needs.
When Illikkananam village became a partner village in the SPED III Program, the community came together to identify and analyze the issues affecting the village. They noticed that many villagers had access to loans through the bank as members of self-help groups and were incurring high levels of debt just to meet their basic needs. By using tools to analyze this problem, they learned that many families buy the majority of their food items from the market, which are more expensive and less healthy than locally produced food. In Illikkananam village, there is a heavy focus on cash crops and only 15% of the community's food needs are met by their own land. The community decided to prioritize this issue and take steps to make a change.
Members of the local Village Action Team took the lead by raising awareness about the issue and organizing village-level planning. As a result of their efforts, the community gradually developed awareness about the problem and started to take action. They decided to try growing their own vegetables. Two members of the local self-help group took responsibility for planting vegetable seeds and creating a nursery with the support of the SPED III Program.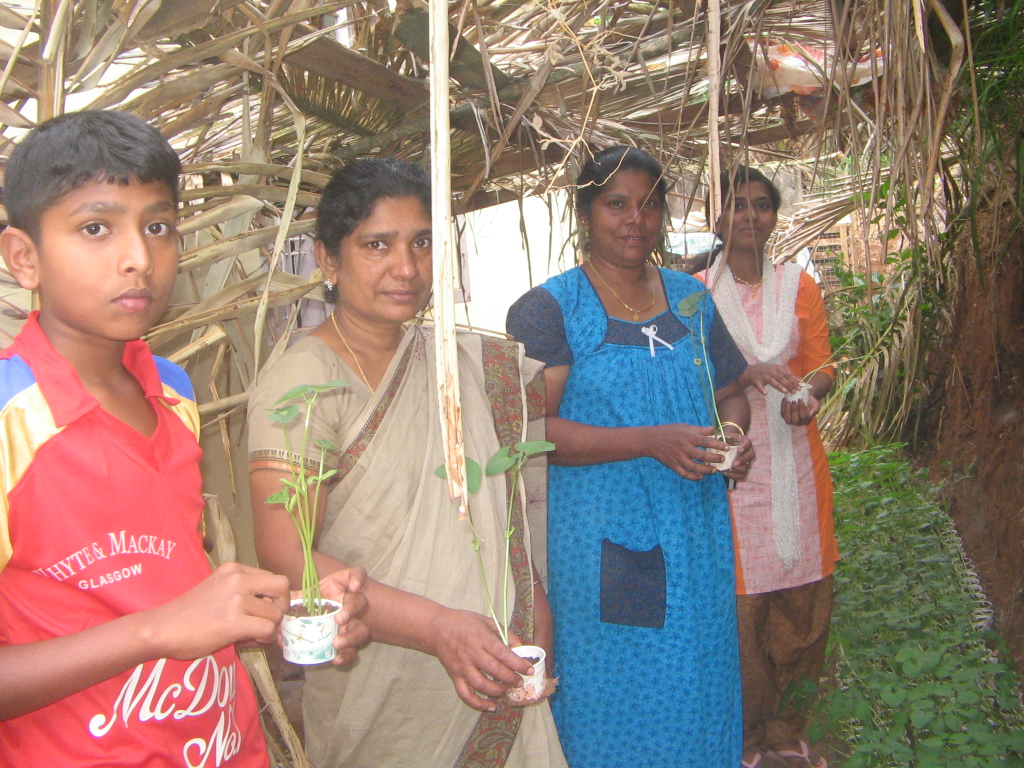 The seedlings from the nursery were distributed to 45 families in the village. In order to promote eco-friendly practices, the families decided to use only organic manure made from kitchen waste. They watered the plants regularly using kitchen waste water to conserve water, since the area faces regular scarcity.
This action provided a successful model, which encouraged another local self-help group to start a group farming project of tapioca, yams, and bananas in the village. Now more community members are inspired to cultivate at least few types of vegetables in their own yard and they are requesting more seeds to start own kitchen garden. To respond to this need, the community is planning to start a seed bank for their own use and also for their neighboring villagers, instead of buying seeds from the market.
The initiative taken by these community members to solve their issue had a big impact on the village. Here are some of the changes they experienced:
• Increased unity among the community members.
• Change in attitudes around agriculture practices and a gradual movement towards more eco-friendly farming methods, including using organic manure
• 45 families developed their own kitchen garden, leading to increased food security and food safety
• Reduced dependence on the market for buying vegetables
• Decreased food costs, increased savings, and improved income among community members
• Reduced use of chemical pesticides and fertilizers for cultivation
• More families are inspired to start own kitchen garden
• Provided opportunities for local self-help groups to develop a nursery, start a group farming unit, and create a seed bank
• Children were also interested in helping to care for the gardens
This story offers an example of the power of an action to spark new ideas and inspire others to take action as well. SAFP extends our most sincere congratulations to the community in Illikkananam for working together to make change and address the issue of food security and low income in the village.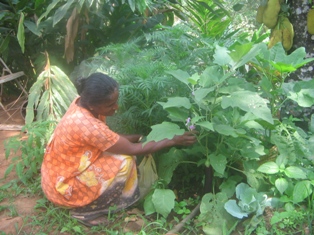 Many thanks to the Highrange Development Society in Idukki for sharing this story!