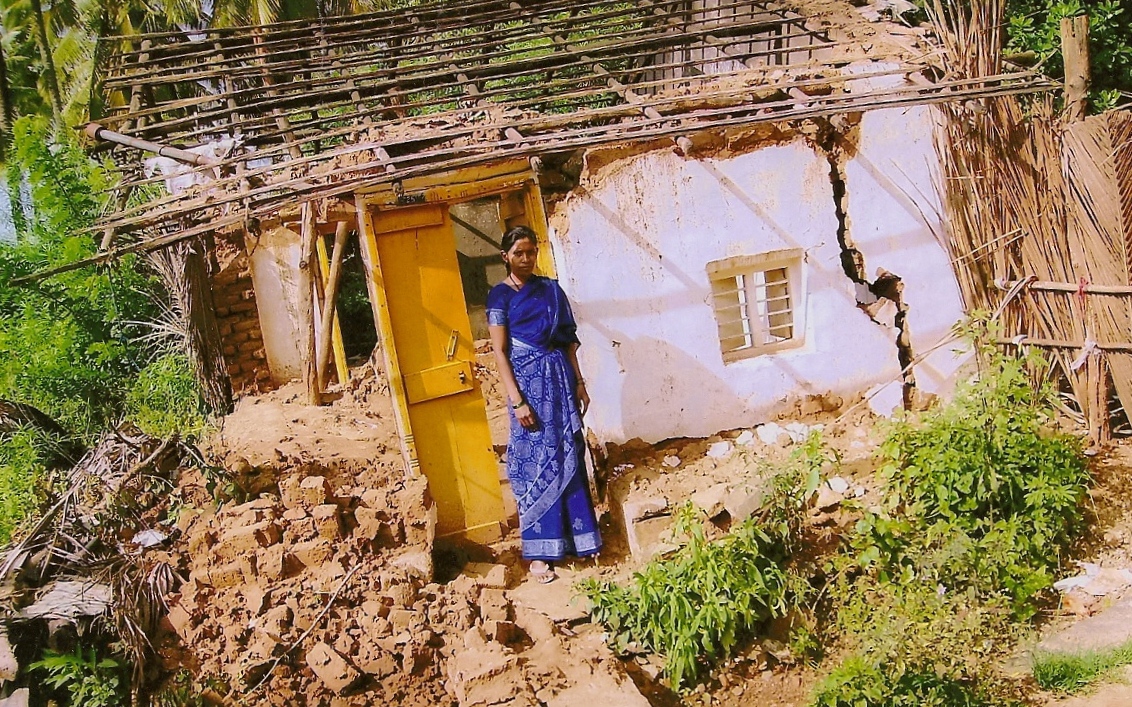 In addition to our ongoing development activities, International Development Organizations like Save A Family Plan and its partners also need to be prepared to act when natural disasters strike. Extreme weather conditions and other destructive forces present a major risk to the poor, many of who are struggling for survival to begin with. It is essential that organizations are able to respond quickly in this type of crisis situation.
Two years ago, SAFP was able to work together with the Shimoga Multipurpose Social Service Society and other NGO's to respond when torrential rains devastated the district of Davanagere in Karnataka. The rain caused severe flooding that swamped millions of acres and many people lost their homes, belongings, crops, livestock, and even their lives in the flood. In the aftermath, villagers whose shelters had been destroyed stayed in schools, temples, churches and community centres. Daily activities were at a standstill and thousands of people were left jobless.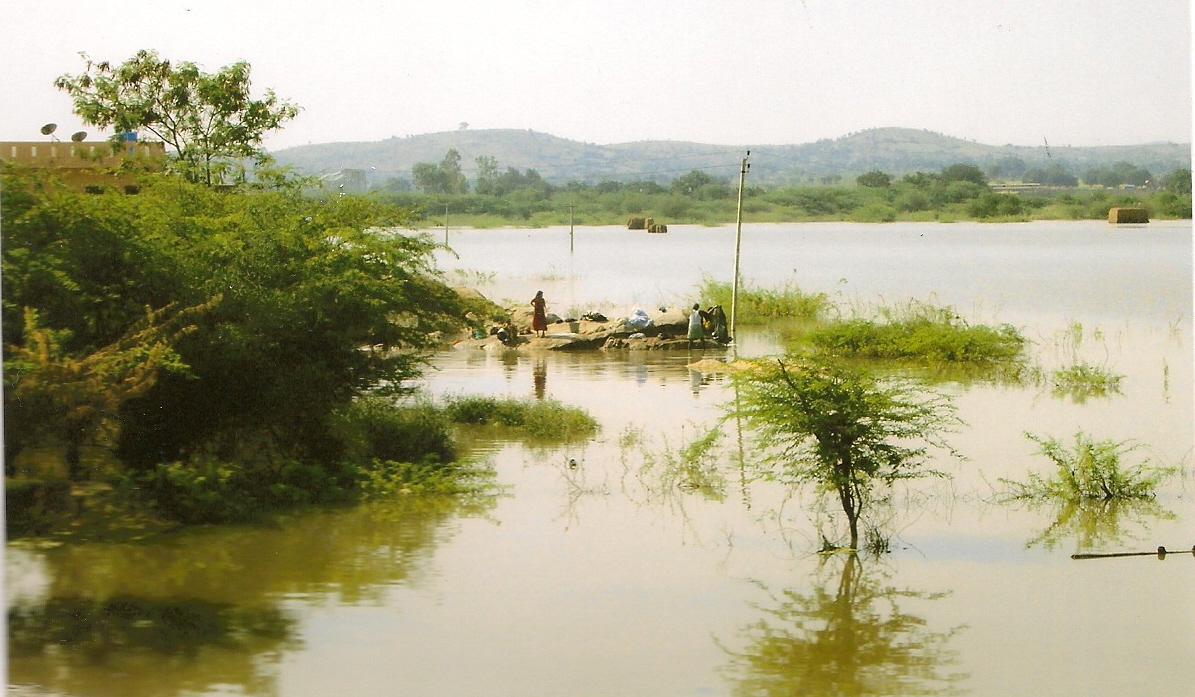 The government's relief efforts were slow to reach many of the affected people in this area, but the Shimoga Multipurpose Social Service Society was able to take action. The staff was able to quickly assess the situation and ensure that relief was provided to those most in need. Relief packages were assembled by energetic youth from a nearby church and contained rice, oil, biscuits, tea, sugar, a bedsheet, soap, utensils, and other important items. In all, 530 families received relief packages.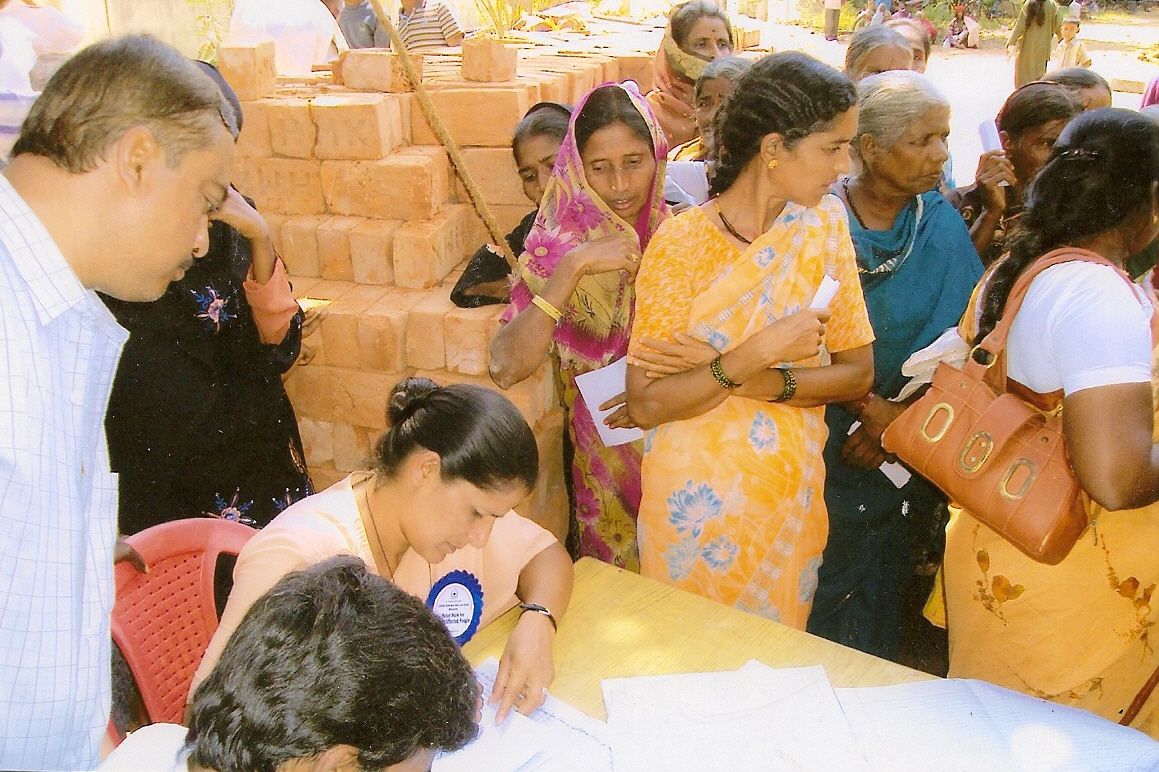 The Shimoga Multipurpose Social Service Society had this to say about the experience: "Serving the flood affected people was an opportunity for our organization. We could stretch out our hands to the most affected people of our society. The survey that was conducted by volunteers helped us to select the poorest people and most affected by the rains. Every stakeholder played their role beyond their ability, with love and zeal. We thank every person for their mite in bringing some joy and peace in the lives of the affected poor." They continue to engage with the affected communities to support livelihood initiatives and prepare the people to manage natural disasters in the future.
To learn more about SAFP's role in disaster management, read about our Tsunami Family project.
By Cassandra Griffin
SAFP Staff