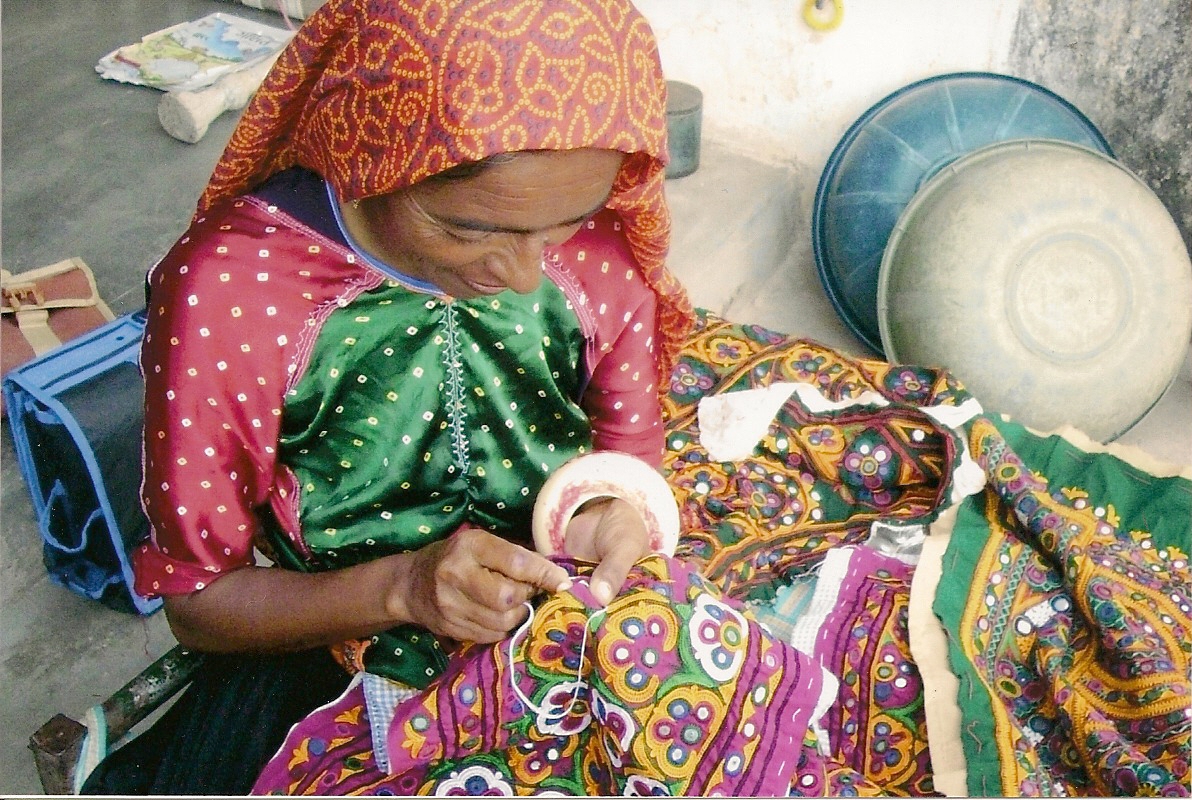 Sony Ben lives in Nadapa village near Bhuj in the state of Gujarat. She was abandoned by her husband and left to care for three children with her meagre income. Sony Ben has a wonderful talent for creating elaborate designs with needlework, which is a local form of traditional art in some rural parts of Gujarat. In order to earn an income, she would do this stitching work for a wholesaler in the city, who provided her with materials to create her artwork and paid her a minimal amount for her labour when she returned the completed pieces. By dealing with a middle man, she was prevented from participating directly in the local market.
Sony Ben became involved with an organization called Clare Bhavan, a partner of Save A Family Plan, which had come to her village to assist a group needy women. They were offered support to start their own small businesses, including receiving training and access to microfinance loans. Sony Ben was sceptical at first, since she knew of the problems that came from borrowing from moneylenders. However, she decided to join the group and take a loan of $125 provided by Save A Family Plan, after which she immediately purchased her own cloth and other supplies to produce her beautiful textiles work. Now that she has ownership of her materials, she is able to approach retailers on her own terms and earn a more fair amount for her product. She is able to earn $5 per day, which is enough to bring her above the poverty line and to meet the needs of her family.
Sony Ben shares her feelings about her experience. "I could not imagine my life if I had not joined the group. This is not just a
matter of me earning money, but now I have a feeling of pride and acceptance and the other women are appreciating me."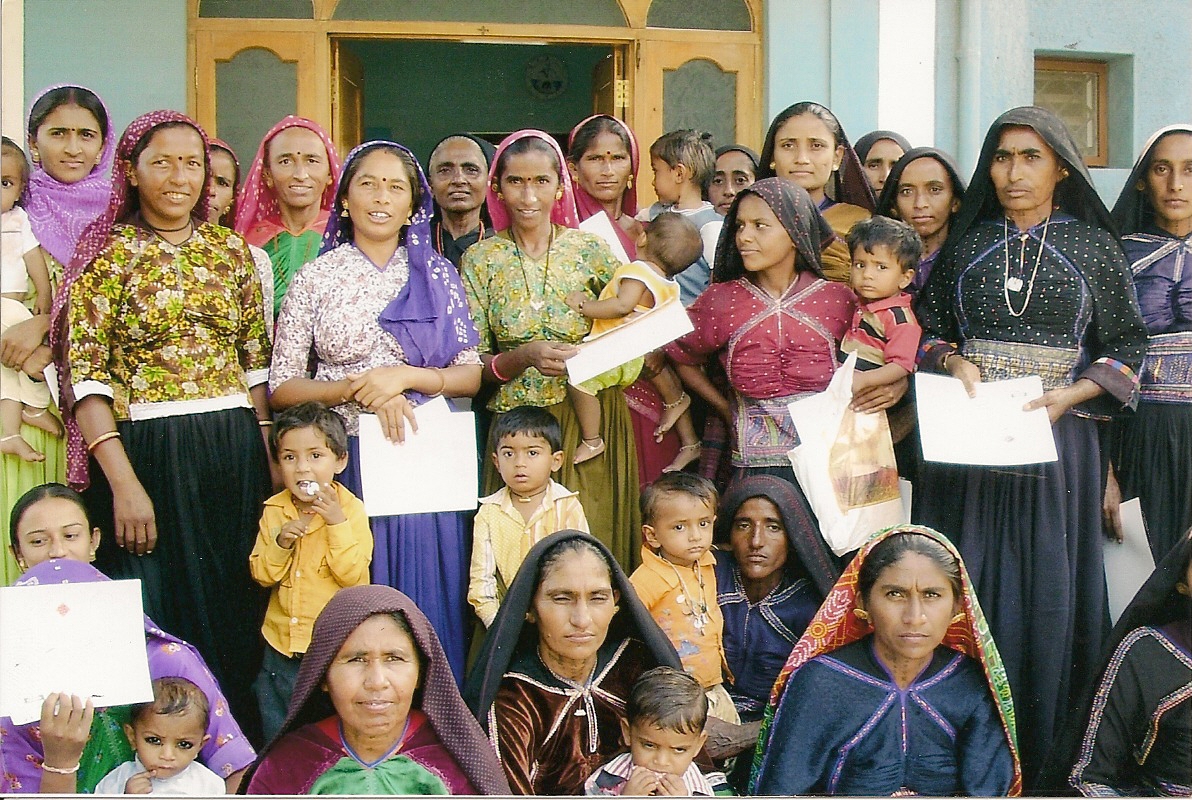 To read more about the use of microfinance in SAFP's programming, check out this this article, titled Helping the Poorest.